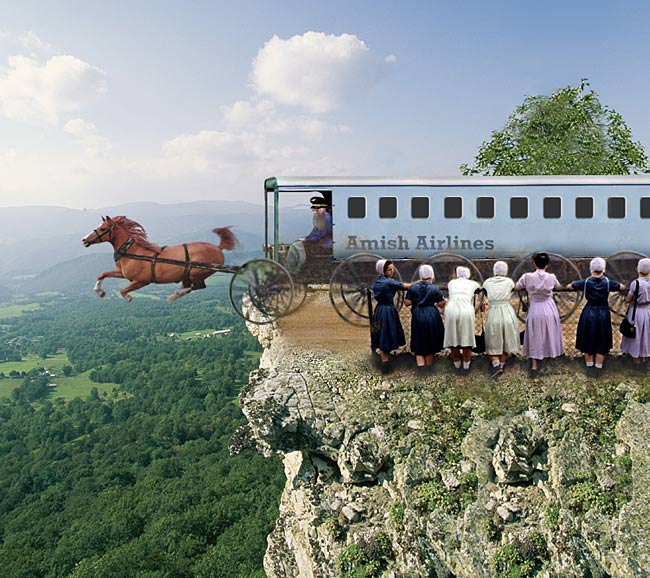 Please Click on the "BMFA Events Calendar 2019" below, for forthcoming major flying events.
2019 Events on our site, are as follows:
Nothing planned yet for 2019
Watch this space !!

Any club news, information, or events will be put on this page, starting from the top and working down the page in date order, ie, latest news at the bottom.

12/2/06

Ashley Cooper is trying very hard to complete his training, and is looking forward to doing his first solo flight, in the meantime has to carry on bringing a flask of tea and chocky biscuits for Dave.

13/2/06

Whole new design for our Webpage after a long night for Dave and Ash.

14/2/06

A new "Forum" has been made and a link to it is now on the "Navigation Panel" join up now!

15/2/06

Another long night for Dave and Ash.

16/2/06

Humour and Technical pages added by Dave.

Another long night for Dave and Ash, Yawn Yawn !.

21/2/06

Weather Updated And It's Getting Worse!

23/2/06

Our thanks to Paul Martin, for paying for professional logo designs for our club, and to Ashley for merging logos.

10/3/06

Forum style completely changed to make it easier to use, and more user friendly.

15/3/06

Dave and Ian, on BBC Radio Leicester, FAME AT LAST !!.

18/3/06

New Map design, features added to it, Ash.

28/3/06

Grant obtained, and given to us from the BCA. Thank you!

31/3/06

New! Prize Quiz added by Dave WIN £5!

9/4/06

Brand New Club trainer assembled, and engine setup by Ian. (Thanks Ian!!)

28/4/06

Club flying caps supplied by Paul Martin, Millennium Fish Bar, 553 Saffron Lane, Leicester. (Thanks Paul!!)

16/7/06

Club Barbeque today, good weather, good flying, and excellent food, just under 30 people came and had a Brilliant day, and it was all free, including non members, even the beer was free. SPOT ON !!!!. Our thanks to everyone who helped, you know who you are.

18/8/06

A big thank you to club member Mark Meason (Rainbow), for the donation of his petrol generator to our club, it will be used on our stand at the "Park - it" event on Saturday 2nd of September 06. Thanks Mark!!!.

2/9/06

Braunstone Park, "Park - it" event. Despite a weather forecast of rain for the day, it stayed dry but a little windy. There was quite a bit of interest shown at our exhibitors stand, Visitors to our stand also enjoyed trying to fly different models on our Model Flight Simulator, "GOOD FUN". So all in all, a GOOD DAY was had by all, and we even managed to get our stand dismantled and everything put away before it rained.

14/10/06

New page added, and New feature!. A new page has been added called "Goodies". It will feature many useful items that will come in handy from time to time, including the first new item, a downloadable pegboard. All new pages and updates to pages on the navigation bar will be marked with " * " for 2 weeks so you know what's new, and what's been updated on the site.

24/1/07

Over 18's only section added to our forum, you must register to be able to use it, otherwise you won't even be able to see it, register and give it a try.

26/1/07

Flying games updated! oOOo

28/1/07

Another good flying day, made even better by HOT Burgers to keep us warm, supplied and freshly cooked by Paul Mitchell, Thanks Paul, Lovely !!!

29/1/07

Our Club Photo's updated. Note!, quite a lot of the photo's have hidden comments on them, just click on the picture you want and all will be revealed.

4/2/07

A "Full range" 27 MHz Peg-board has been added to our "Goodies" page, for you to copy and use.

20/2/07

Li-Po information added to our "Technical Pages", take a look!

28/2/07

Interference problems added to our "Technical Pages", have a peep!

5/3/07

More "Links" added to our "Links Page", Try em out !!

29/3/07

Some seasonal changes to our "Home Page", see what you think !

15/4/07

We would like to welcome a new club member, Tony, from Tony's Models & Hobbies, our local model shop owner. Hope you enjoy flying with us Tony !

29/4/07

Thanks again to "Chippy" for providing some more, even flashier members flying caps at no charge, and even provided free picnic goodies for us - BRILL !!

May/07

Our club membership is now full, see "Joining Notice" for further information - Thank you!

25/5/07

Spot the Babe on one of our site pages, she's not got much on, WOW !!!, you can't miss her.

28/6/07

Amendments to our "Joining Notice" people wanting to join, but not giving us full information. Take a look !

28/6/07

Our "£5 Prize Competition" put on site. Starts today, give it a try !!. what have you got to lose !!.

4/7/07

Site open 24 Hours, WOW, how's that for service !!

Laser lights too, at no extra charge, be careful watch your eyes !!

11/7/07

General updates and amendments to site.

18/7/07

All links on our "Links Page" now go to new browser windows, ideal for keeping on site and trying all / some of the links. Give it a try !!

August/07

Information only - Our "Members Only" page gets updated on a regular basis, approximately 2 - 3 times per week.

17/9/07

A "2.4 GHz Pegboard" has added to the rest of our Pegboards, so we now have a full collection for everyone to use. - Take a look !

4/10/07

More Tips and Hints added.

4/11/07

Congratulations to "One Ball" for completing his solo flight today, there was a funny smell leading up to this, and during his solo, it smelt a bit like S**t to me !! ........ Watch out Malc, "Spadman", and "Thunderpants", he will be coming for ya !!

18/11/07

Keep a look out, our Forum will have some changes made to it soon.

23/11/07

Notice to our members, and other flyers. Get your gloves and your winter stuff sorted out, it's started to get really cold now. You have been warned. You don't want frostbite in your little tootsies or other places do you!

19/12/07

Something different added to our homepage, take a look, if you haven't already.

22/12/07

Christmas greetings added etc

1/1/08

"Happy New Year to everyone", message added to Homepage.

12/1/08

Xmas greetings etc removed, and Homepage rearranged.

11/2/08

We have had some brilliant weather lately........ Just what the Doctor ordered, YIPPEE !!

4/3/08

The Parks dept have started cutting our flying area for us. Keep up the good work Darren and Crew - Thank you!

12/3/08

Easter is nearly here, if anyone gets too many chocky eggs, you know where to bring them, YUM YUM !!

8/4/08

Our Members Only information de-cluttered and tidied up.

14/12/08

Christmas greetings added etc

21/12/08

Some good news that everyone should know - As from today, it will stay light longer, YIPEE !!

22/1/09

Sorry for the delay removing Christmas greetings etc.

Hope everyone has a great 2009, and I also hope that we have lots of great flying weather this year.

20/3/09

Ist day of spring today, and the weather is beautiful, lets hope it lasts for a while.




Note! - All notices information and events from now onwards will be put in our "Members only" pages.